Day 9: Picture of you and your Friends
I am so blessed to have the friends that I do. They are all one of a kind, genuine people. Growing up I was never the girl who had a ton of friends, but the ones that I did have I valued 100%.
This is a picture of ATJ and COG on my 26th birthday this year. ATJ threw me the most fabulous bday.
{Yes, that is mean girls in the background!}
I look forward getting together with these ladies every week to watch Real Housewives of Whatever or The Bachelor. {Sidenote: ATJ is my sister-in-law. We were instant friends as soon as MAG and I started dating. She is like a sister to me:)}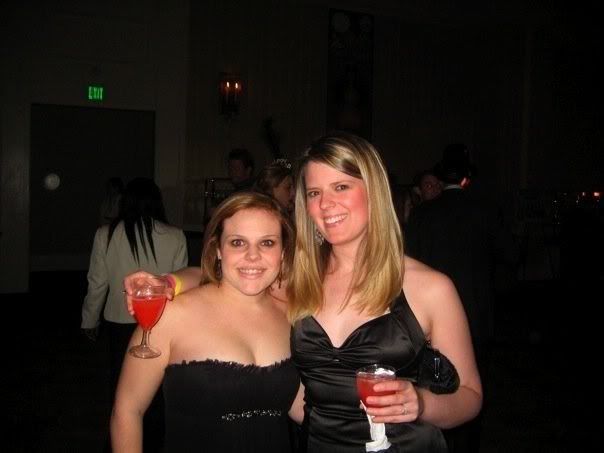 Melissa
and I have been friends since 4th grade. We grew up down the street from one another. It is crazy because since I moved across the country it seems like we have become closer thanks to gchat! Mel is my crazy friend and you never know what is going to come out of her mouth. I think it is fitting because you never know what is going to come out of mine either. This picture is of us on NYE 2007 at the Intercontential Hotel Atlanta. {Sidenote: Her blog was also redesigned by
Blue Lux
!}