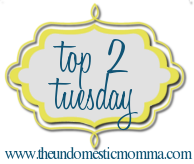 Honestly I don't know if I can pick just 2! This is so hard. Maybe I can narrow it down to 4 or 5. Let's see...
Typically I can't stand her music, but there is something about the beat that makes me want to run a little bit harder/faster.
I have a soft spot for JLo. It started during the Bennifer days with the track suits and lavender sunglasses.
The Clash version is one of my favorite songs in the entire world, but it isn't up beat enough to run to so when I watch Broke Down Palace again over Christmas Break I immediately when our hard drive and searched for this long lost gem.
This song got me through some of my hardest times in college when MAG was away at school. I typically listen to this as my cool down.
I LOVE me some GT! I have musically ADD pretty bad so this helps me not to get too bored while working out.